Announcement
Human Rights Society of Uzbekistan held its congress meeting in the capital of Uzbekistan, Tashkent.
On the 12th of September of 2017, HRSU's 8th scheduled congress meeting successfully took place.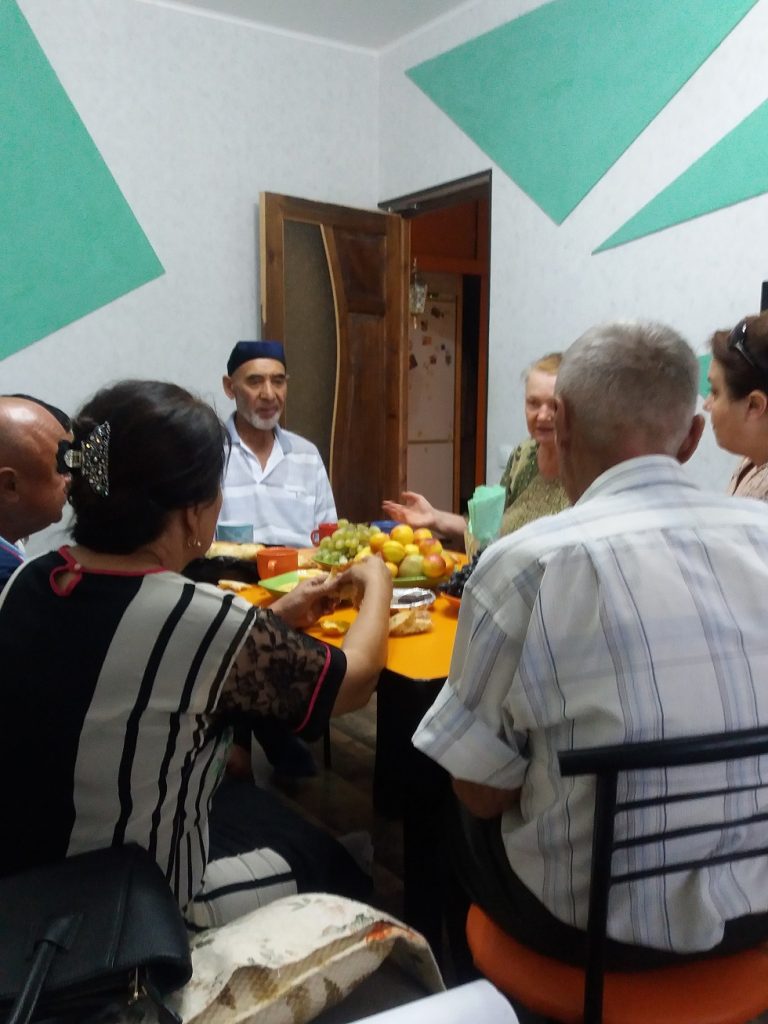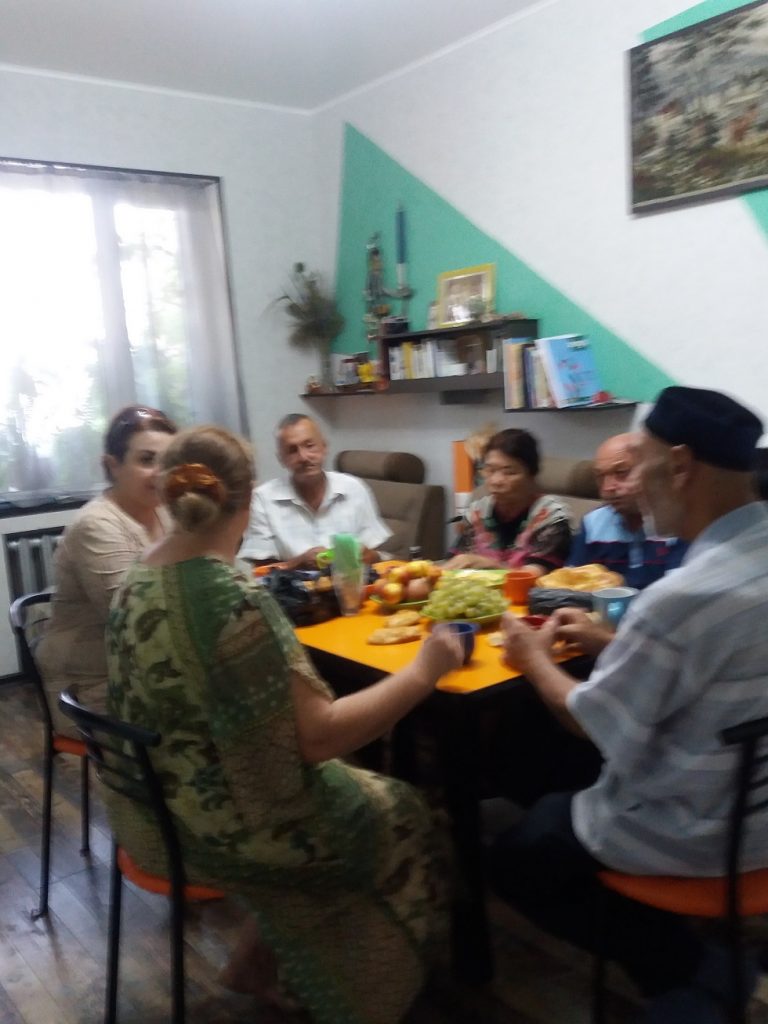 Participants of this meeting were: HRSU's member Malohat Eshonqulova, Abdujalil Boymatov via the instant messaging service IMO, Rifat Usienov, Karima Bekmirzaeva, Galima Feodorovna, Muhammadqodir Boronov and the leader of Human Rights Alliance of Uzbekistan, Elena Urlaeva as an observer.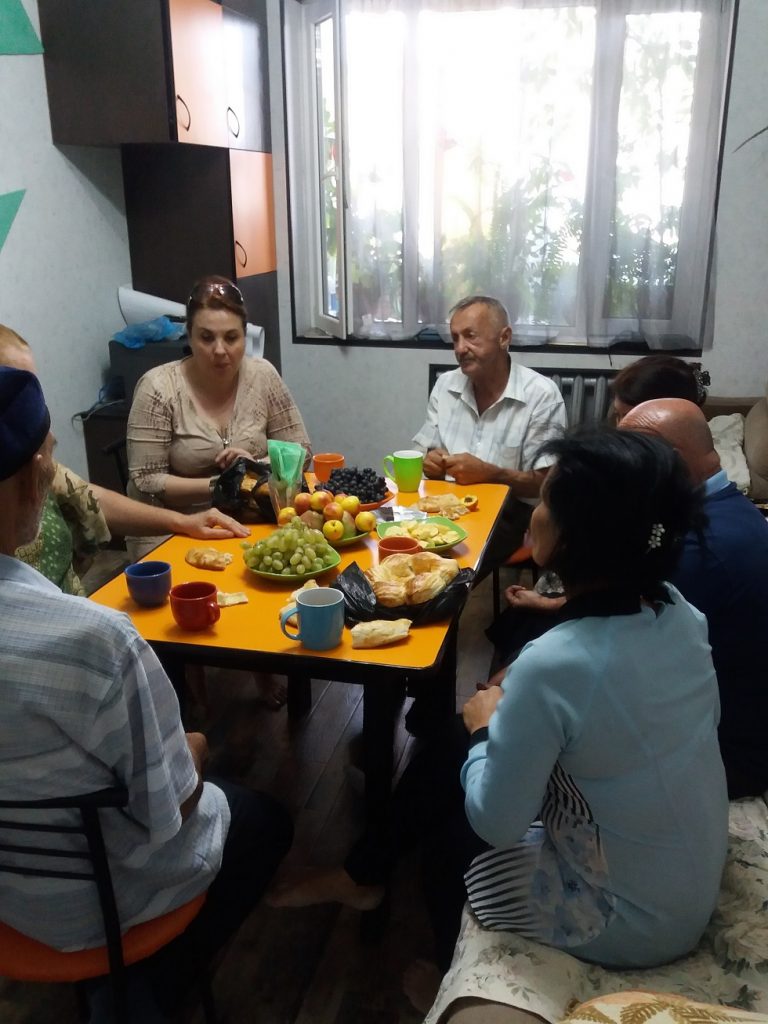 Once the congress meeting proceeded Abdujalil Boymatov who managed HRSU from 6th of May 2009 to 6th of May 2017, opened the speech.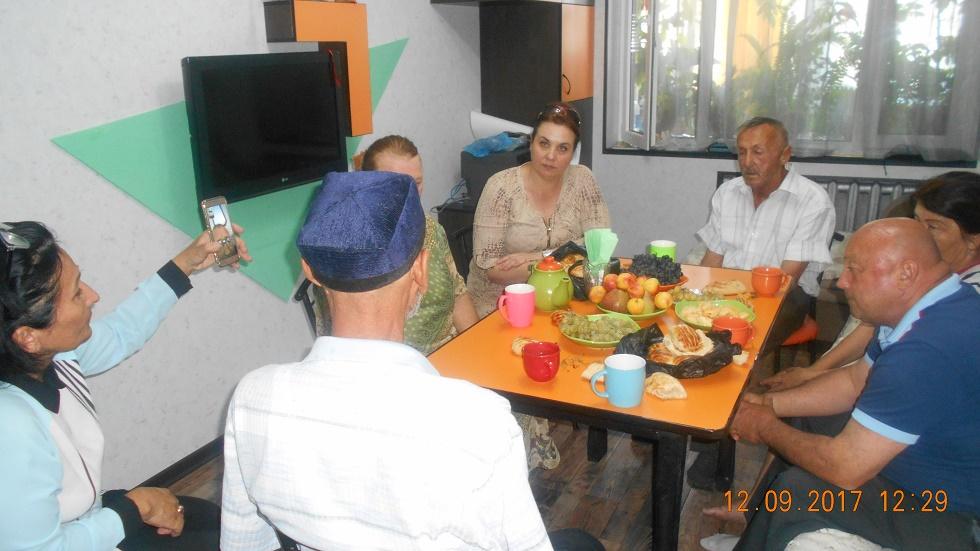 Abdujalil Boymatov began his speech by talking about the brief history of HRSU:
I'm grateful to Malohat Eshonqulova and participants of this meeting for giving me the first word. In my speech I want to direct people's attention to 3 points:
Firstly, HRSU's president is elected for 2 years and maximum of 4 terms meaning the maximum period of presidency is limited to 8 years. When there is a new leader in a society, this leader comes with his own ideas and 8 years is enough to implement them. In my opinion changing of leaders in a society prevents stagnation, crisis and leads to effective, productive growth.
Secondly, HRSU was founded by its first leader Abdumannop Polatov and other activists on 2nd of February of 1992. Abdumannop Polatov was in charge during 1992-2001, Tolib Yoqubov during 2001-2009 and yours truly during 2009-2017. Due to constant persecution and oppression Abdumannop Polatov was forced to leave the country in 1996, Tolib Yoqubov and Abdujalil Boymatov in 2006. Abdumannop Polatov passed away in November of 2010, in USA. Nowadays Tolib Yoqubov is operating from France and I'm operating from Ireland. 
Thirdly, ever since the formation of HRSU it has been under constant persecution and oppression by the authorities of Uzbekistan. HRSU applied for registration 6 times but the Ministry of Justice turned them all down. At last, HRSU was registered in France in 2008 thanks to Tolib Yoqubov's efforts. Shovrik Rozimurodov, the chairman of HRSU's Qashqadaryo Region Branch was ruthlessly murdered in the basement of Ministry of Internal Affairs in 2001. Member of HRSU's Qashqadaryo Region Branch Saidmurod Qochqorov was murdered with poison according to his wife. 31 members of HRSU were imprisoned with false allegations, 3 were put in mental institution by force and 19 had to leave the country. 
HRSU's following 7 active members are still in prison: Azam Farmonov, Gaybulla Jalilov, Choyan Mamatqulov, Mehriniso Hamdamova, Zulhumor Hamdamova, Yoldosh Rasulov, Zafar Rahimov. 
Dictator Islam Karimov's (deceased in 2016) regime persecuted and oppressed HRSU for 24 years but HRSU is still active after all those years.
Despite the fact that Shavkat Mirziyoyev became the president of Uzbekistan by winning the presidential elections in an unfair, undemocratic fashion hope has awakened about potential improvements in current conditions of human rights in majority of the populace.
I'd like to reiterate that 1st, 2nd, 3rd, 4th congress meetings were held in Uzbekistan, 5th in Angers, France, 6th and 7th congress meetings were conducted through the internet via Uzbekistan, Ireland and France. 
I resigned from my presidential position this year in 6th of May, 2017 due to the term limit and released a statement.

HRSU shouldn't be without a leader in charge. Pressing topic of this meeting is to elect a new president and get HRSU back in Uzbekistan. For this reason I nominate independent journalist, human rights defender and member of HRSU, Malohat Eshonqulova.

I've followed Eshonqulova's work for quite some time. She is a brave individual and has a wealth of experience in journalism, defending human rights and leadership. In my opinion she's the most suitable candidate for this job – said Abdujalil Boymatov.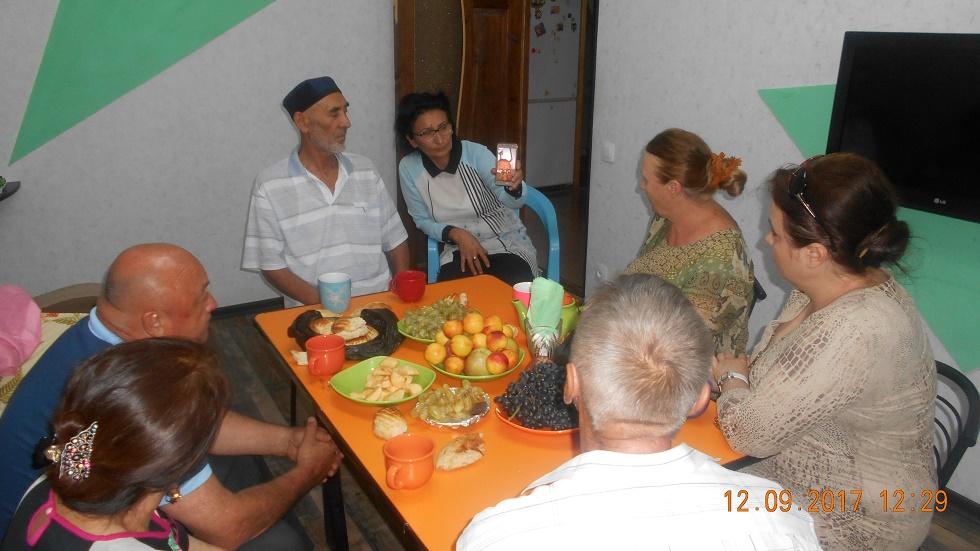 The other participants also agreed with Boymatov's proposal. Leader of Human Rights Alliance of Uzbekistan, Elena Urlaeva who was present as an objective observer also stated that Malohat Eshonqulova was the best possible choice. 
After this the nomination of Malohat Eshonqulova was put to the vote.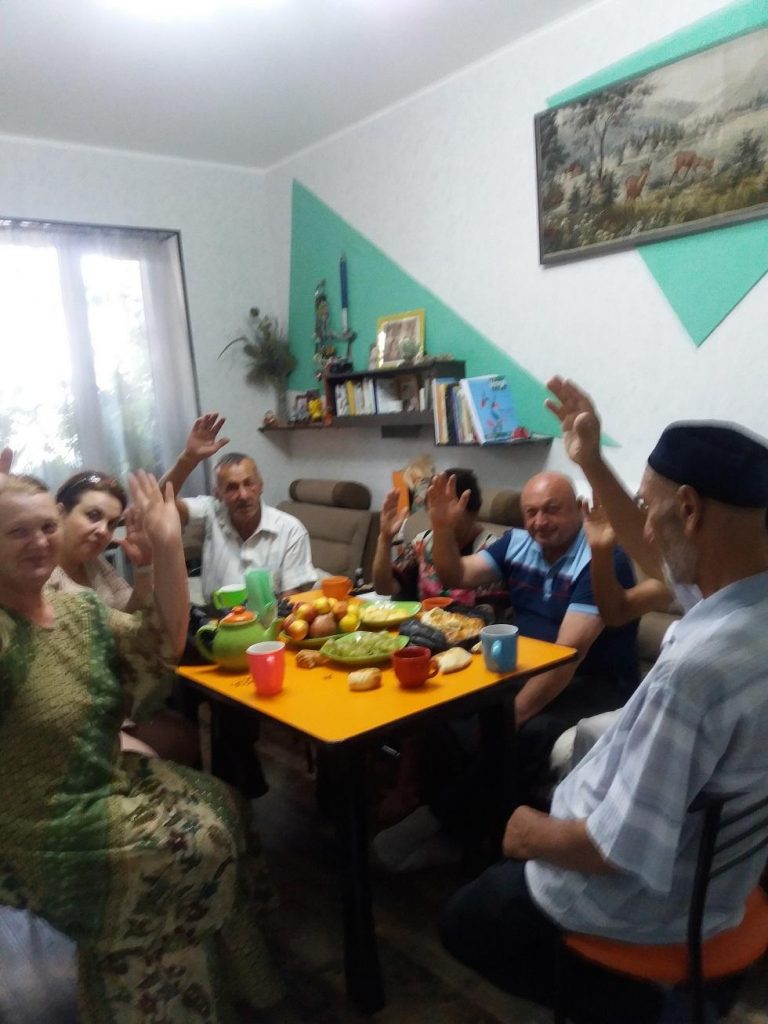 Everyone unanimously approved her nomination. 
Following the first round of voting the next nomination was for the position of vice-presidency. Abdujalil Boymatov who currently resides in Ireland was the nominee for this position. Everyone unanimously approved his nomination too.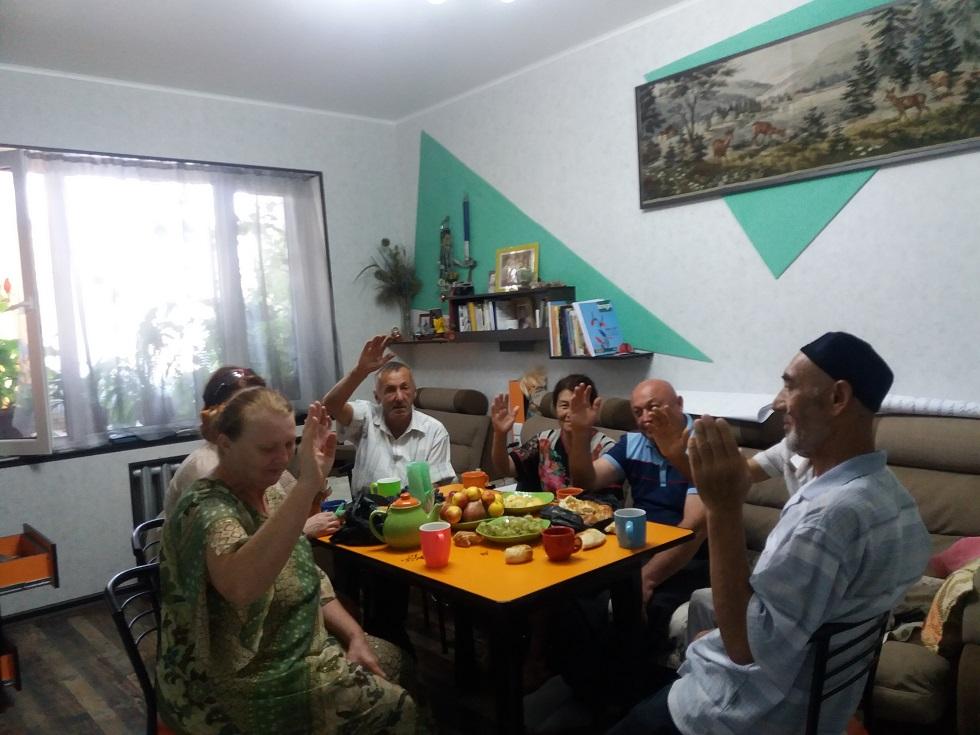 After all the matters were discussed and resolved HRSU's another congress meeting came to an end. 
Independent journalist and human rights defender Malohat Eshonqulova became the new elected president of HRSU following the unanimous decision of the congress meeting. Abdujalil Boymatov became the vice-president following the unanimous decision of the congress meeting.