06.05.2013 22:50 msk
Ferghana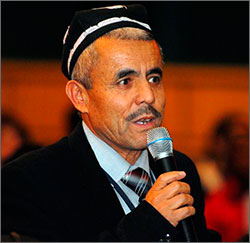 Bakhtiyor Hamroyev
The United States Embassy in Tashkent expresses its deepest condolences to the wife, children, friends, and colleagues of Jizzak-based human rights activist Bakhtiyor Hamroyev, an extraordinary voice among human rights activists in Uzbekistan, following his untimely passing.
Bakhtiyor aka's outstanding contribution to the protection of people's rights, which inspired so many people across the country, will live amongst us all for many years to come.
Marhumni Xudo rahmat qilsin!